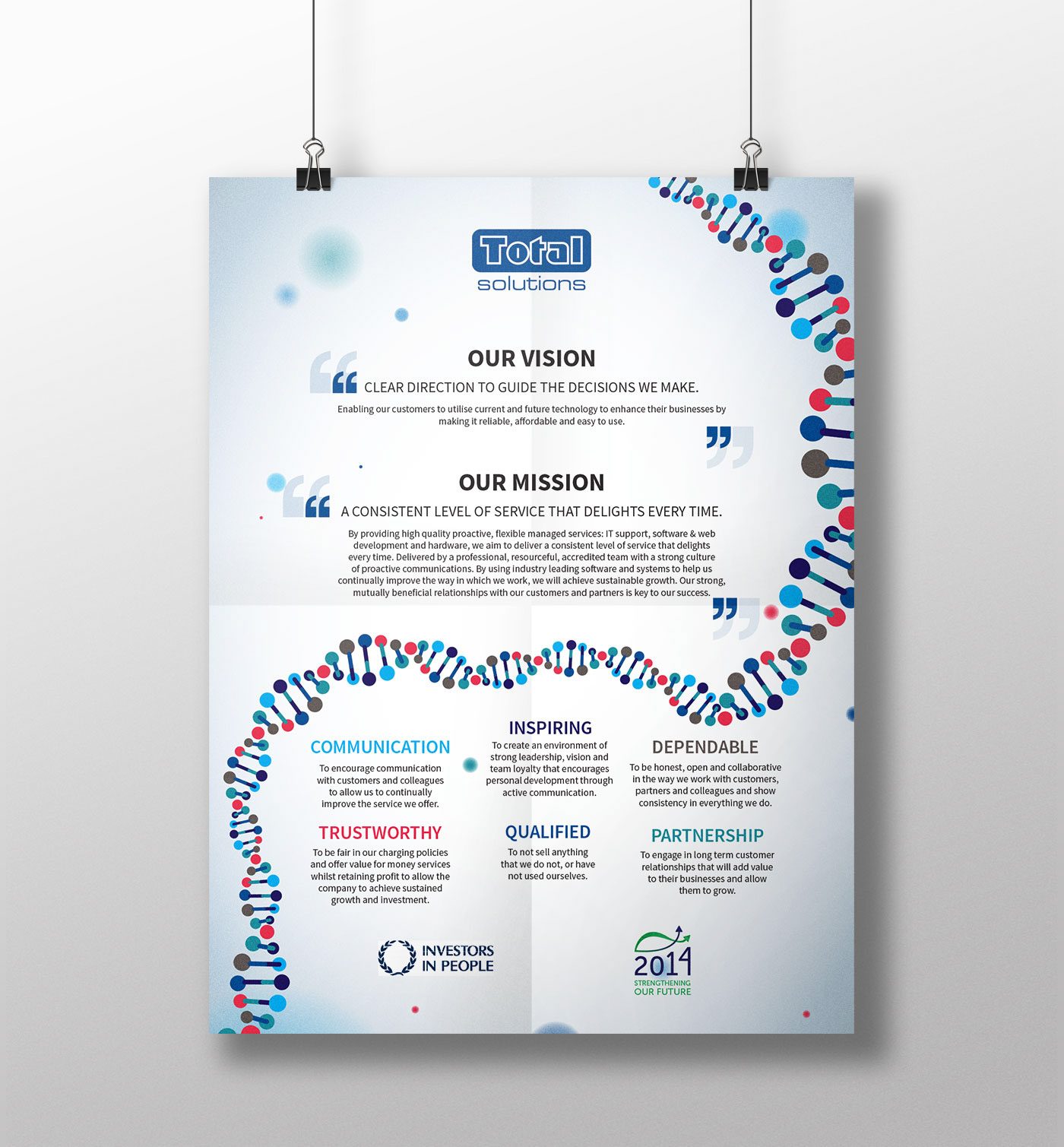 Working closely with Total Solution's a successful IT solutions provider with over 25 years' experience to create an entirely new inspirational training tool. The DNA, shows how the vision and values are built into everyday business life. 
The Problem
With new staff starting and existing staff not being aware of the business's vision, a new visual training aid was commissioned so all employees could be educated.
The Brief
The canvas needed to not only educate but also inspire so they wanted to look at and know what it was about.
It was very important to Director's that the information should be easy to digest.
The canvas would be used at a variety of sizes during presentations on the website etc. so needed to be flexible so it could be reworked. The design was to follow the existing branding. 
Being inspired by the Deoxyribonucleic acid (DNA), to create a simple yet memorable visual too; the DNA shows the values and visions are part of everything at Total Solution's.
Just like DNA contains all the information for a life to build successfully so the visions and values of Total Solution's are the business' DNA.
From the small to the great and these values make Total Solutions who they are today.
The DNA was deliberately designed on the canvas to work like a ladder leading the eye and breaking up the paragraphs of information.
The final result is a motivating and persuasive poster that informs all at
Total Solution's
 how they have worked and will be working in the future.