A creative map that follows celebrations across the world.
An experimental piece of work that maps celebrations for every day of the year from countries and cultures all over the world.
The first side of the piece shows all the celebrations and days counting up to three hundred and sixty-five, then the reverse side maps where each of the celebrations are observed throughout the year.
The design is versatile being over 6 foot in lenght & folding up neatly as a desk calendar.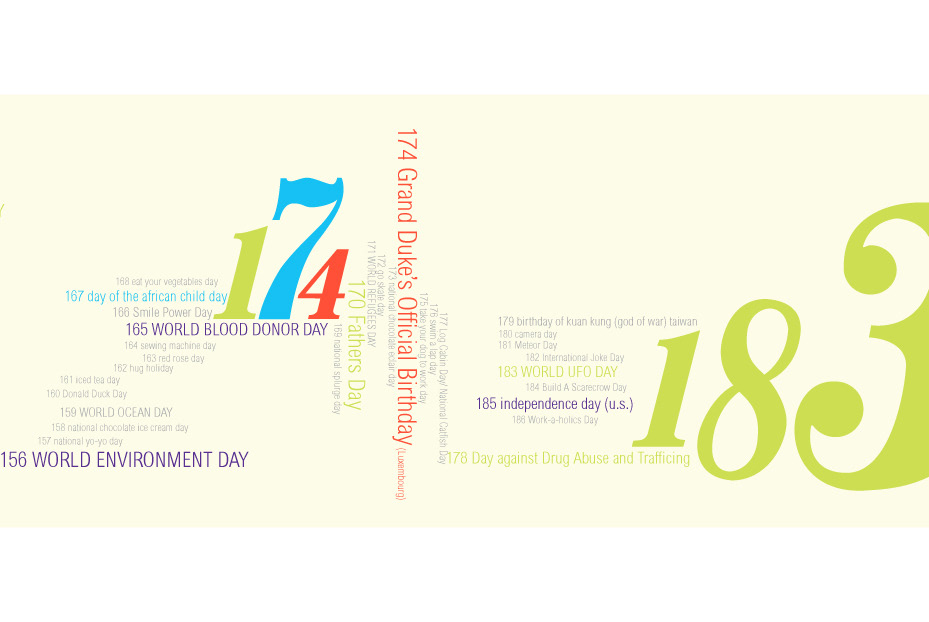 Something new to discover on every page with bright colours with unique layouts for every day.